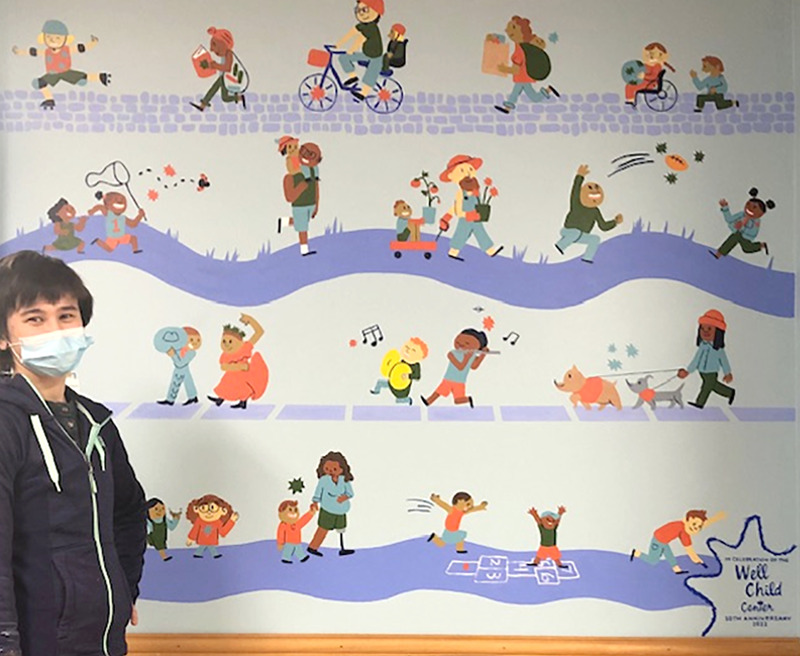 Well Child Center was fortunate to engage a local artist to develop a mural for the lobby in our main site on Wing Street. Stop by and check it out.
The mural is fun, whimsical, interactive and more!
Leigh Hugenberg is an artist and illustrator locally based in Elgin, Illinois. When she's not filling up her sketchbook, you can find her reading graphic novels, roller skating, or dreaming up new recipes to bake. She finds value and meaning in any and all creative work, and believes that creativity enhances everything with color, life, and diversity.
Leigh graduated from Illinois State University with a BFA in Drawing and Printmaking and a BS in Art Education.