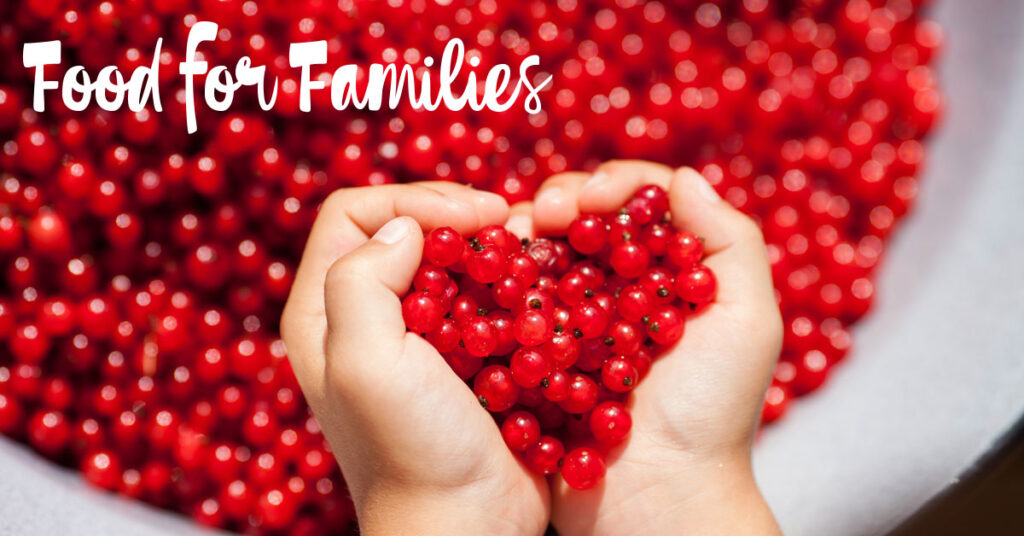 Starting in January, Well Child Center's pantry—Food for Families—has been coordinating food / supply donation activities! Each month a local organization, agency or company will coordinate a donation "drive." Our calendar is full for almost all of 2023! Check back here for monthly highlights.
Advocate Sherman Hospital in Elgin is one of the sponsors of Well Child Center's Food for Families. In addition, Advocate Sherman Hospital coordinated a MASSIVE donation drive throughout the month of February at the hospital on Randall Road in Elgin. Thousands of pounds of food and other donations were collected—so much that we had to make weekly trips to the hospital to pick up the donations. Thank you, Advocate Sherman employees and providers. You have extended your "help" to children and families in our community in the most generous of ways! Muchas gracias to Well Child Center board member, Fran Teti-Teal, for coordinating this.
St Paul's United Church of Christ in Elgin is the March donation sponsor for Food for Families. Throughout the Lenten season, members of St Paul's United Church of Christ will be donating food and other non-perishable items for the pantry. Well Child Center is both humbled and honored to be considered a partner with this church. Their passion and compassion for helping others is amazing.
Interested in coordinating a food donation drive for the Well Child Center pantry? Contact Michelle Esquivel at mesquivel@wellchildcenter.org.