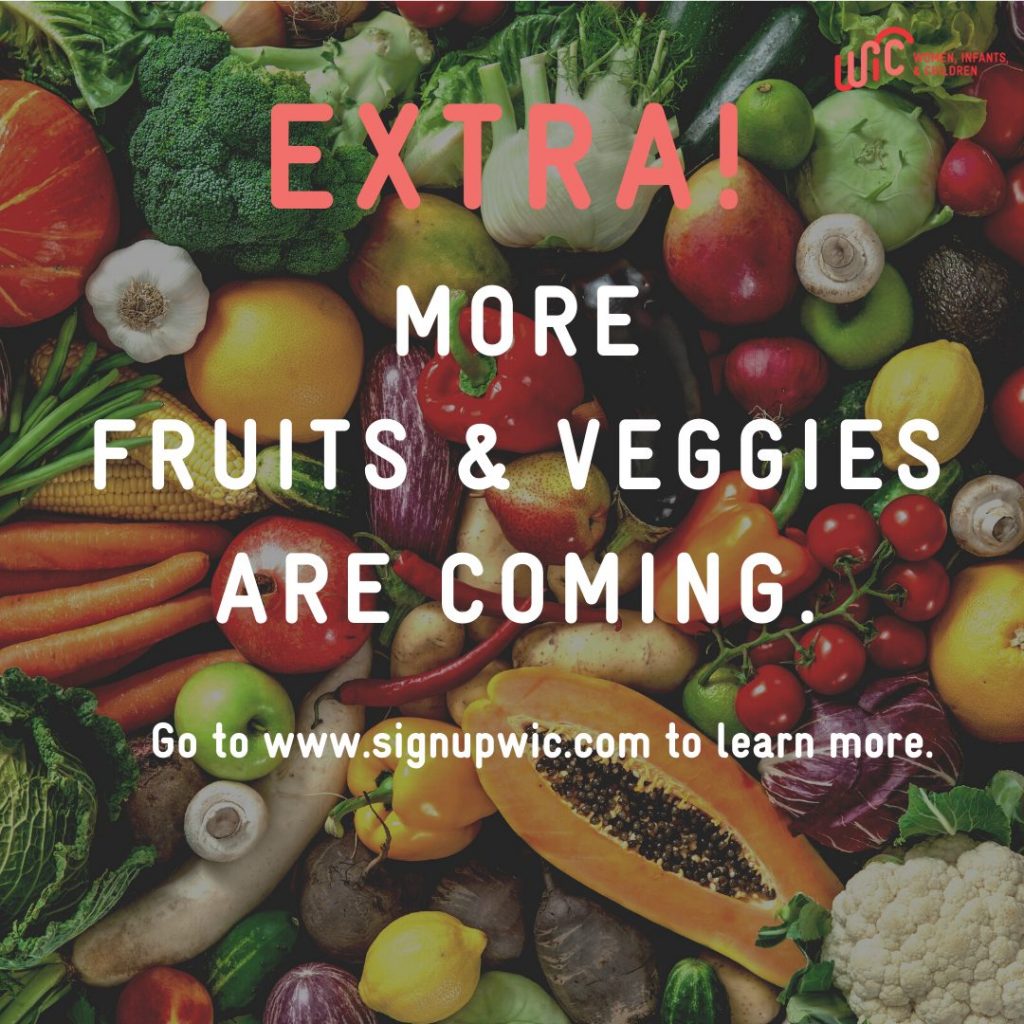 The fruit and vegetable cash-value benefit (CVB) was first introduced to the WIC Program in 2007. It allows participants to purchase vegetables and fruit with their WIC food package as part of a healthful diet. Under normal circumstances, the monthly CVB is $9 per child and $11 for pregnant, postpartum and breastfeeding women.
The American Rescue Plan Act of 2021 (ARPA) allows WIC agencies to temporarily increase the fruit and vegetable CVB dollar amount to $35 for all women and child participants. The 4-month period will begin June 1, 2021 and expire on September 30, 2021. This change in benefits will be automatic for all WIC participants.
Well Child Center's WIC Program is delighted to continue to help parents navigate the COVID-19 crisis by allowing participants to buy and consume even more healthy fruit and veggies! Increased access to vegetables and fruit is a critical step toward ensuring that children have access to vital nutrients and a genuine attempt to curb childhood obesity rates.
For Recipes Featuring Fruit and Vegetables:
WIC Health E Kitchen – wichealth.org
MyPlate – myplate.gov
Kids Eat Right – eatright.org
Illinois Nutrition Education Program – inep.extension.illinois.edu
To learn more about the WIC Program: signupwic.com