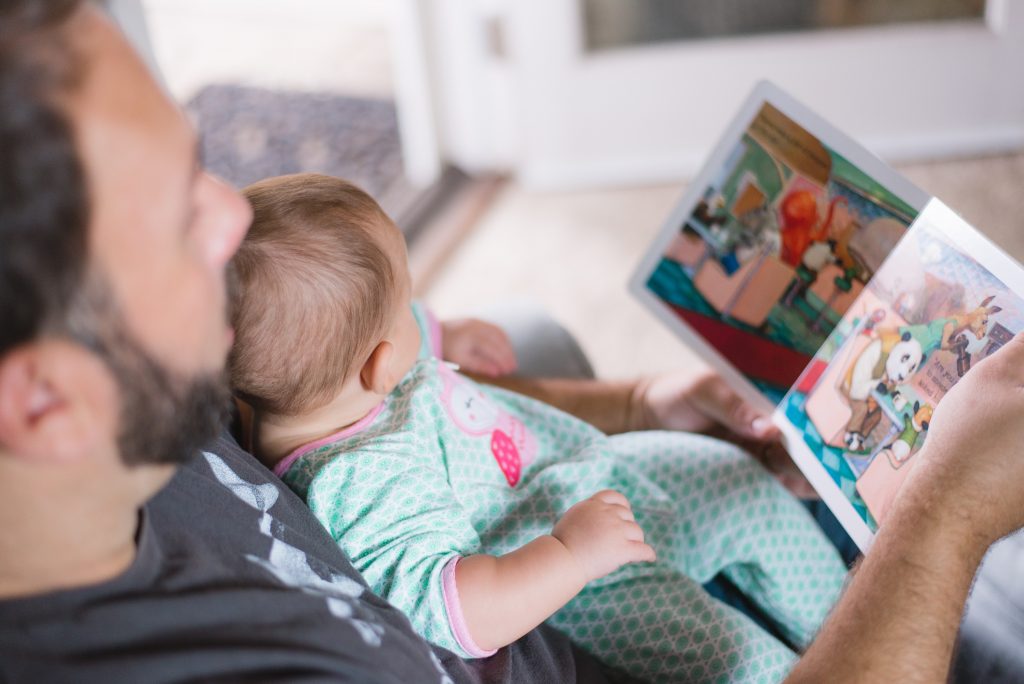 Life is always so go-go-go, it can be hard to make time to sit down and read to your child. However, the benefits of reading are undeniable and well worth the time amid hectic routines. Reading every day to young children starting in infancy can facilitate early development. This is because reading to children in the earliest months stimulates the brain allowing a child to build key language, literacy and social skills.
Here are 7 factors to consider when reading to your little one:
1. Reading sets children up to succeed. The more you ready to your child, the more knowledge they will absorb. Diverse books teach children about different topics.
2. Reading develops language skills. Everyday vocabulary is often repetitive. Reading books exposes a child to language on different topics, meaning they hear words and phrases they may not hear otherwise.
3. Reading enhances a child's concentration. By consistently reading every day, your child will learn to concentrate and sit still for longer periods of time.
4. Reading develops a child's imagination. When we engage in a book, we imagine the characters and the setting sparking creativity.
5. Reading books helps develop empathy. Children will begin to identify with characters and feel what they are feeling, thus beginning to understand and relate to emotions.
6. Books are free entertainment! With so many negative aspects of screen time, choosing a book that interests your child is a better option.
7. Reading together helps create a bond between parent and child. Spending time together while reading and talking can bring parents closer to children. For parents who work or live a busy lifestyle, reading is a simple way to enjoy each other's time while relaxing and bonding.
So instead of saying "honey, I don't have time," make the effort to sit down and read. There is no app to replace your lap!
About Melinda Scheibe
Melinda received a B.S. in Nutrition from Illinois State University. Upon graduation, she joined Well Child Center and is actively working as a WIC Nutritionist and Development Associate. Melinda is committed to her career as a Nonprofit professional, empowering families to reach their maximum potential.