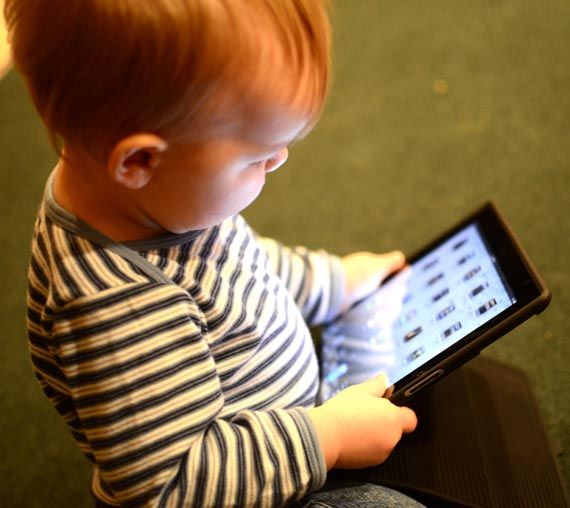 If you've ever wondered whether it's worth fighting with your child over the amount of time he or she spends in front of the TV, computer or another screen, the answer is a resounding YES. Research has shown that kids spend more time using electronic media devices than they do on any other activity – an average of 7 hours a day, according to the American Academy of Pediatrics. Screens are everywhere and as a result, having control over a child's screen time has become much harder on parents. Although some screen time can be educational, too much of it may have a negative effect on a child's development and overall well-being. As your child grows, keep in mind that too much or poor-quality screen time has been linked to:
Obesity
Irregular sleep schedules and shorter duration of sleep
Behavioral problems
Loss of social skills
Violence
Less time for play
Monitoring screen time and media content is an absolute necessity. Although limiting screen time will not immediately lead to changes, over time there is a wide range of health and wellness benefits associated with less exposure.
Here are a few tips to help regulate screen time:
Children under the age of 2 should have zero screen time
Reduce screen time to only 2 hours a day
Create a "screen free" zone in the home
Remove screens from a child's bedroom
Do not leave the TV on as background noise
Be a good role model
Experts also suggest that the quality of the screen content your child is viewing is more important than the platform or amount of time spent. Not all programs, online games and apps are created equal. To ensure quality screen time, consider these tips:
Preview programs, games and apps before allowing your child to play them
Seek out interactive options that include activity vs. sedentary entertainment
Use parental controls to block or filter internet content
Ensure your child is close by during screen time so that you can supervise media activities
Speak with your child regularly about what programs, games and apps he or she is using
When watching programming with your child, discuss what you're watching and educate him or her about media content/advertising
Reserving more time for person-to-person interaction and offering activities that encourage creativity and socialization will limit screen time and promote a child's healthy development. Remember: unstructured playtime is more valuable for a young child's developing brain than an electronic device!
About Melinda Scheibe
Melinda received a B.S. in Nutrition from Illinois State University. Upon graduation, she joined Well Child Center and is actively working as a WIC Nutritionist and Development Associate. Melinda is committed to her career as a Nonprofit professional, empowering families to reach their maximum potential.