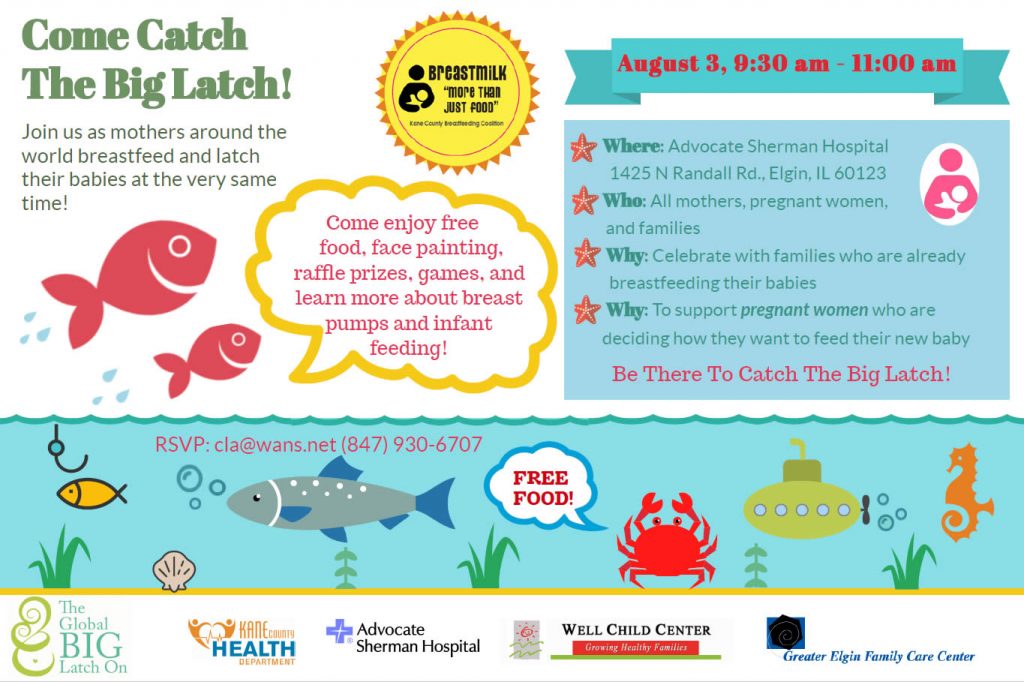 Breastfeeding aficionados, this blog's for you! Is there anything quite as special as a mom cradling and nursing her newborn baby? The oldest image of a mother breastfeeding dates back to Babylon, approximately 2003-1595 B.C. and throughout history breastfeeding sustained life. However, in 2019 a simple internet search for "breastfeeding" produces over 100 million results that range from its benefits, oppositions, complications, personal blogs and instructional videos. How is a person curious to learn more about breastfeeding supposed to navigate all this information without becoming confused? Although breastfeeding has many supporters, today an image of a woman breastfeeding her baby is often a divisive and much debated topic. Sadly, this creates barriers for a woman deciding how to feed her baby.
At Well Child Center (WCC), we strive to help mothers meet their breastfeeding goals in a supportive and non-judgmental environment. We have two Internationally Board-Certified Lactation Consultations (IBCLC's) and three Breastfeeding Peer Counselors dedicated to ensuring our community's breastfeeding experience meets expectations.
Every August since 1992, The World Alliance for Breastfeeding Action (WABA) celebrates World Breastfeeding Week (WBW) to highlight the joy and importance of breastfeeding. WCC, as a member of the Kane County Breastfeeding Coalition, is participating in the Fourth Annual Global Big Latch-on. This year's event takes place at Advocate Sherman Hospital on August 3rd from 9:30-11 a.m. Pregnant women, mothers and families are welcomed to enjoy fun activities and learn more about new Illinois breastfeeding laws that protect women breastfeeding at work.
Once again, the Kane County Breastfeeding Coalition will be recognizing employers in Kane County who provide breastfeeding friendly practices in the workplace. If you are an employer that accommodates breastfeeding or work for a company that you would like to recognize please share here: http://kanecountyconnects.com/2019/07/coalition-celebrates-breastfeeding-friendly-workplaces-in-kane-county/ Last year, 25 businesses were congratulated on their commitment to help make breastfeeding easier for their employees.
Continuing August's breastfeeding celebration, WCC is thrilled to be one of 200 sites selected nationwide to debut the groundbreaking documentary "Chocolate Milk." This project is an exploration of the racial divide in breastfeeding and discusses why more African American women are choosing not to breastfeed as told by three African American women: a new mother, a midwife and a WIC lactation educator. Our screening is August 7th at 1:00 p.m. If you are interested to attend, please contact Cindy Anderson at cla@wans.net
About Cindy Anderson
Cindy has been an IBCLC since 2001 and has worked at Well Child Center for 22 years. She is the mother of three grown daughters and grandmother to one granddaughter. Difficulties with her own breastfeeding experiences led her to become a Lactation Consultant. Breastfeeding does not always go as planned and Cindy believes every mother deserves compassionate care to help achieve her breastfeeding goals.