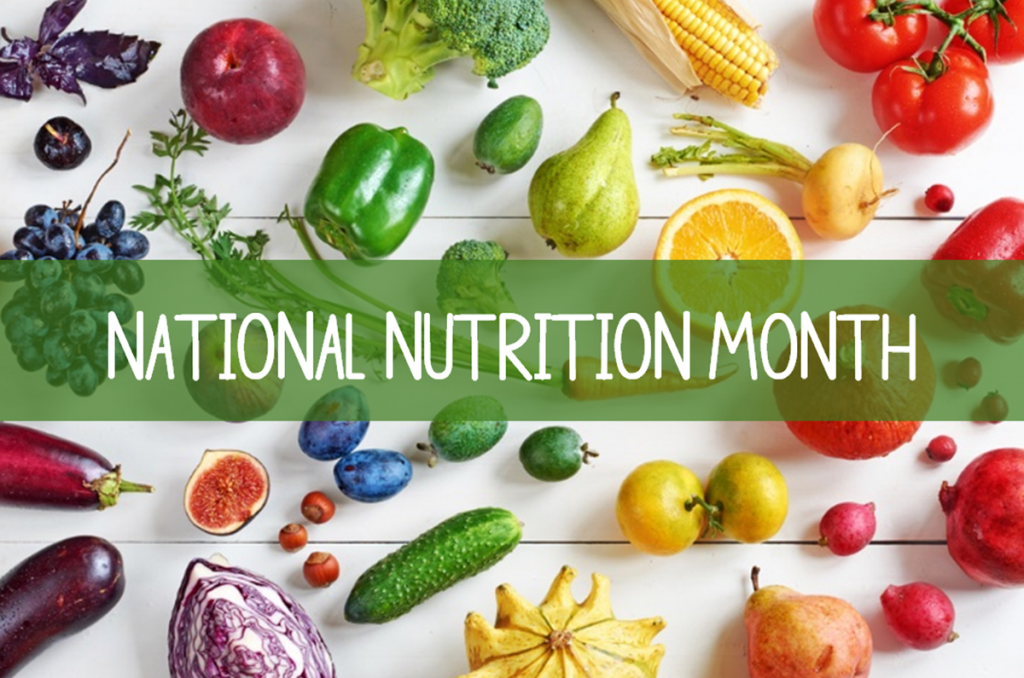 Have you ever thought about making a lifestyle change to improve your eating habits? But you felt overwhelmed and didn't know where to start? There's no question about it, ditching bad habits and adopting good ones can be challenging. Overhauling your diet is a process that takes time and requires commitment.  
March is National Nutrition Month (NNM) and a great opportunity to learn more about quality nutrition and to begin making lifestyle modifications. NNM was created in 1973 by the Academy of Nutrition and Dietetics to promote healthy eating habits, nutrition education and celebrates the people who endorse a healthy lifestyle.
So why is it important to make healthier choices when it comes to diet? Because the food and beverages we chose to consume directly impacts our long-term health. Therefore, what we eat and drink matters! The 2015-2020 Dietary Guidelines for Americans emphasizes the importance of creating a healthy eating routine to maintain optimal health and reduce the risk of disease. So here are some tips to help you "spring" into a new season and new lifestyle:
Discover benefits of healthy eating
Start with small changes to build a healthier you
Eat a variety of foods to consume a variety of nutrients
Make half your plate fruit and vegetables
Make half your grains whole grains
Consume low-fat or fat-free milk and yogurt choices
Consume lean meats and vary your protein sources
Drink and eat less sodium, saturated fat, and added sugars
Be mindful of appropriate food portions
Select healthier options when eating away from home
Find activities that you enjoy and be physically active most days of the week
Keep it simple-eating right doesn't have to be complicated
Helpful links:
https://www.choosemyplate.gov/
About Melinda Scheibe
Melinda received a B.S. in Nutrition from Illinois State University. Upon graduation, she joined Well Child Center and is actively working as a WIC Nutritionist and Development Associate. Melinda is committed to her career as a Nonprofit professional, empowering families to reach their maximum potential.