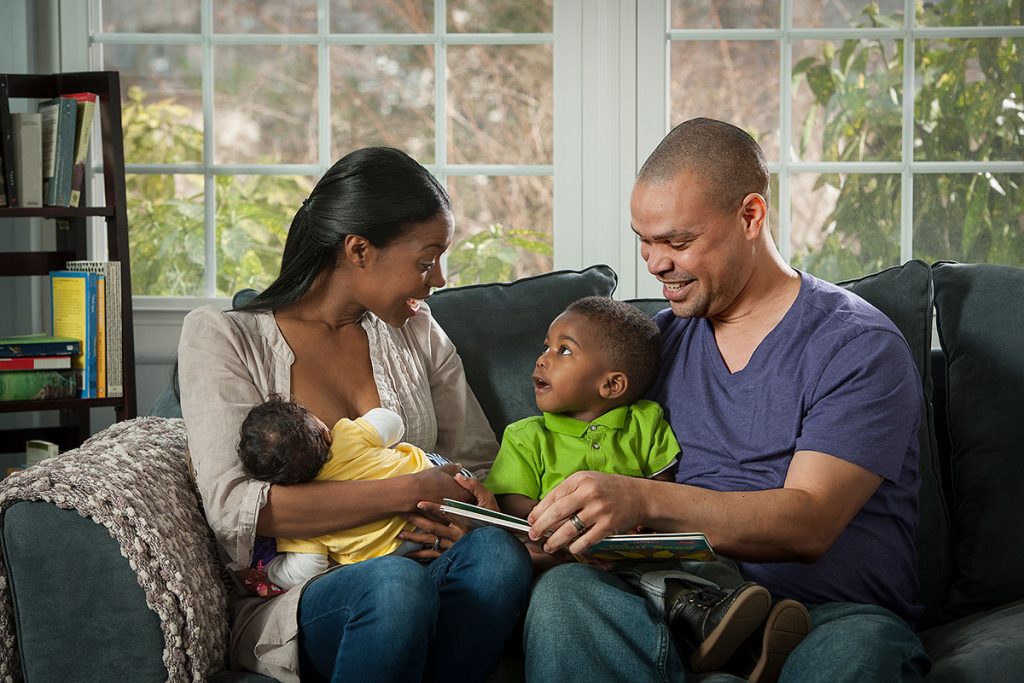 Picture a toddler stubbornly shifting food back and forth on his plate refusing to eat. Next, he throws broccoli to the ground in disgust hoping you'll serve something more appetizing. For many parents this scene is all too familiar. And as tiring as this may be, it is important to find ways to persuade your child to eat their vegetables. But why? Is proper nutrition really that important? If a child refuses to eat broccoli is it really that big of a deal? The answer is YES.
The relationship between nutrition, health and childhood development is undeniably strong. Research studies show that nutrition during a child's early years are linked to their health and academic performance in later years. Children are highly impressionable as habits and routines begin to form at a young age. Therefore, choices that parents and children make early on regarding nutrition and lifestyle can last a lifetime. Consider the following nutrition information pertaining to early child development:
BABY. During this first stage of life it's all about the milk: breastmilk, formula or a combination of both. Breastmilk and/or formula provides an infant with every nutrient needed for the first 4-6 months of life. Next, begin introduction to solid foods by offering iron-fortified cereals, strained fruits and vegetables and pureed meats. Signs that an infant is ready to begin solids is your baby can sit with good head support, the infant's mouth will open as a spoon approaches and your baby can easily hold objects in his or her hand. Introduce all new foods one at a time to screen for allergies, giving each new food a 3-5-day grace period. Begin with small amounts of food and offer more as your infant grows older.
YOUNG CHILDREN. Between the ages of 1-5 years old, toddlers and preschoolers grow in spurts and their appetites will be inconsistent. One day they may eat a lot and others they will hardly eat anything at all. This is normal and reiterates why offering healthy food options are so important. Offer meals routinely as young children thrive off routine. Prepare meals that contain a variety of foods as it will provide your child's diet with a variety of vitamins and minerals. Avoid processed foods as these are full of empty calories which are calories that do not hold any nutritional value. Also, as your child begins to form likes and dislikes it's important to re-introduce all foods because a child's taste buds are continuously changing.
After a full day's work, a parent or caregiver then begins juggling the evening duties of cooking dinner, household chores, paying bills and helping complete that night's homework assignment. It's exhausting! And amid the chaos tricking your child to eat what they don't want to might not seem worth the headache and inevitable tantrum. But persevere! Good nutrition sets the foundation for all the days to follow. I promise your child will thank you one day.
Helpful links:
About Melinda Scheibe
Melinda received a B.S. in Nutrition from Illinois State University. Upon graduation, she joined Well Child Center and is actively working as a WIC Nutritionist and Development Associate. Melinda is committed to her career as a Nonprofit professional, empowering families to reach their maximum potential.