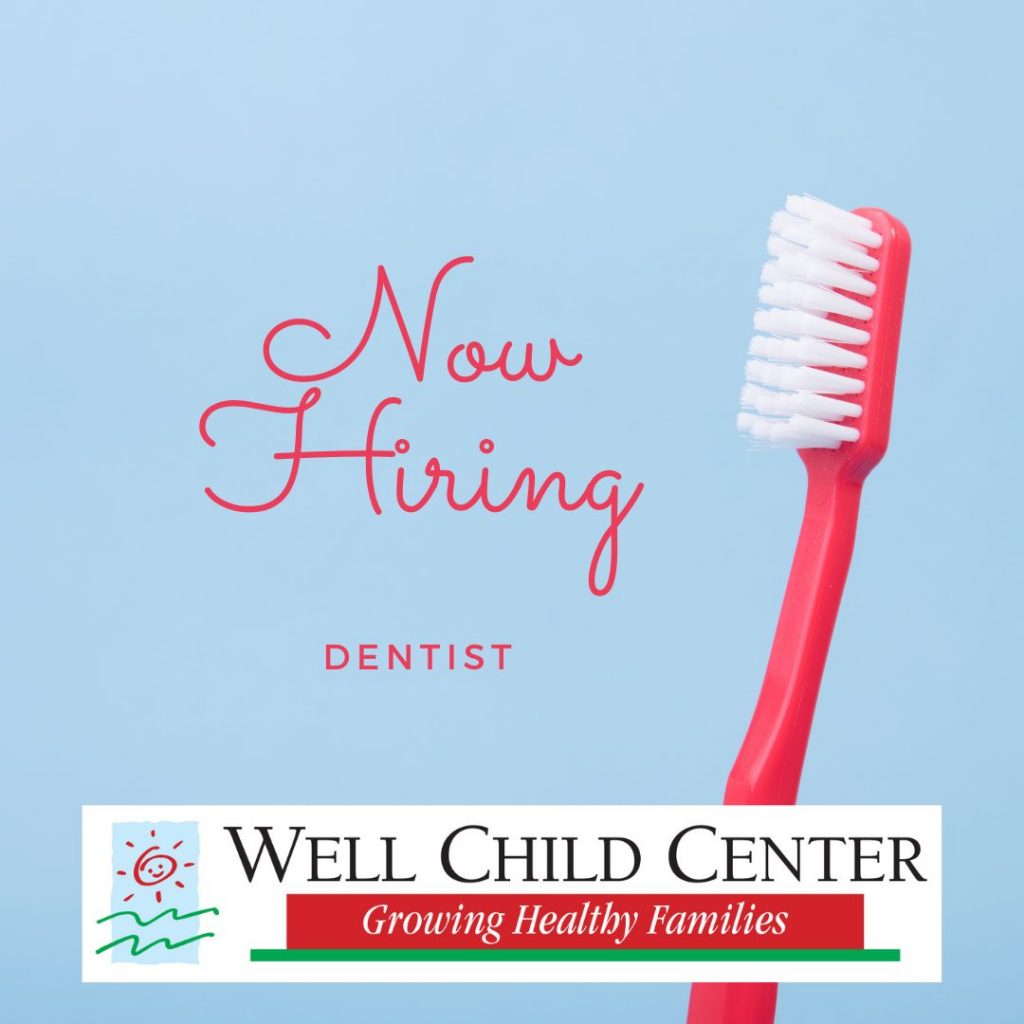 Are you looking to feel rewarded for doing what you love, with a team that supports you, in an environment where there is a shared passion for quality patient care?
The Well Child Center is looking for an enthusiastic, patient centric, GENERAL or PEDIATRIC DENTIST, who is focused on providing patients with the most advanced comprehensive dental care available, and superior patient satisfaction. Learn more about this opportunity here.
For more information contact Michelle Esquivel at mesquivel@wellchilcenter.org.